Free Cheet Sheet-35 things you must pay attention to keep your dog healthy
As Charlotte continues to add new world-class restaurants (Zagat recently ranked us as one of America's Top Food Cities), we can't forget about our more casual local joints – where to go when the wallet is tight but the belt isn't.
Based on user reviews on Yelp and Facebook, these are the top 10 best hot dog joints in Charotte:
#10 VBGB Beer Hall & Garden
A post shared by Martin McGee (@martymote) on
Not only was this place ranked as One Of The Best Places To Drink A Beer In America, they also serve up one of the best hot dogs in the Queen City – make sure to get them fully loaded!
#9 Chubz Famous Chiliburgers
A post shared by Rasheda Kelley ?? Blogger (@thefrenchlilly) on
If you don't care about calories or cholesterol, this place is for you. Make sure to get your chili-dog and fries fully loaded!
#8 Circle K
A post shared by issa full course meal (@ajas.adventures.in.food) on
I know, I know, you're thinking, 'how could a gas station have one of the best hot dogs in Charlotte?'– they're rated as having the best gas station hot dogs in Charlotte, based on Yelp and Facebook reviews, they're ridiculously cheap ($1 this week for hot dog week), and they're ready in about 5 seconds (you can even eat them on your way to the register). If you have less than 5 minutes for lunch, Circle K is the place to go.
#7 Letty's
A post shared by Warren Stiles (@wardaddy62) on
Letty's is a confort food fusion restaurant in the heart of Plaza Midwood. Their dogs are massive and juicy and they feature some of the best sides in the Queen City, including; smashed red-jacket potatoes, pimiento mac 'n cheese w/bacon crumbles, fried okra, black-eyed pea salad, and summer corn salad.
#6 Pinky's Westside Grill
A post shared by Randal S. (@realname_randal) on
You can't go wrong with Pinky's Pinkydog, tater tots, and deep-fried pickles, unless you're on a diet…in which case you should stop reading this article immediately.
#5 Brooke's Sandwich House
A post shared by Tonya Russ Price (@poprockphotography) on
This place is legendary for their hamburgers (they were even ranked as having one of the Best Burgers in America), but due to the greatness of their burgers, their dogs are often forgotten. Make sure to order yours 'All The Way'– mustard, onions, and chili.
#4 Mojo's Famous Hot Dogs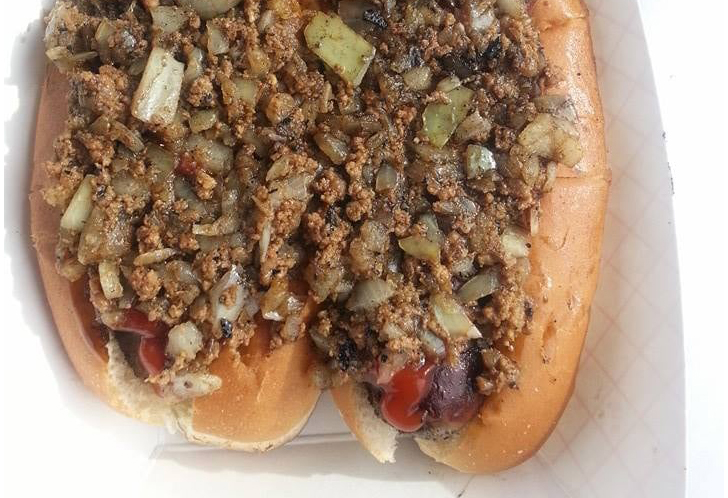 Mojo's hot dog stand has become legendary on the North side of Charlotte – it's easily Charlotte's second best hot dog stand. Mojo's features some incredible grilled toppings, as well as sausages and foot longs.
#3 Matt's Chicago Dog
A post shared by So Low (@bxsolow704) on
This is true Uptown staple. Rabbi-blessed kosher Vienna Beef hot dogs, warm poppy seed bun, and a million different toppings – what more could you want?
#2 JJ's Red Hots
A post shared by Katie (@watstoeat) on
This Charlotte staple was recently featured on Diner's Drive-ins, and Dives as having one of the best Hot Dogs in the South East. The way they grill their dogs and buns, and customize the toppings to blend together the perfect flavors is truly impressive. They also have some awesome vegan options.
#1 Vic the Chili Man
Not only does Vic make the best hot dogs in Charlotte, he's even ranked by Yelp as the #1 overall restaurant in Charlotte.
I think for me, the fact that Vic grills the cheese and hides it under the dog, puts his creations over the top. Not only does Vic make some of the greatest hot dogs in the world, he also started a charity here in Charlotte to help out families with special needs children.
Who do you think makes the best hot dog in the Queen City?
comments
Source
http://www.charlottestories.com/top-10-best-hot-dogs-charlotte/